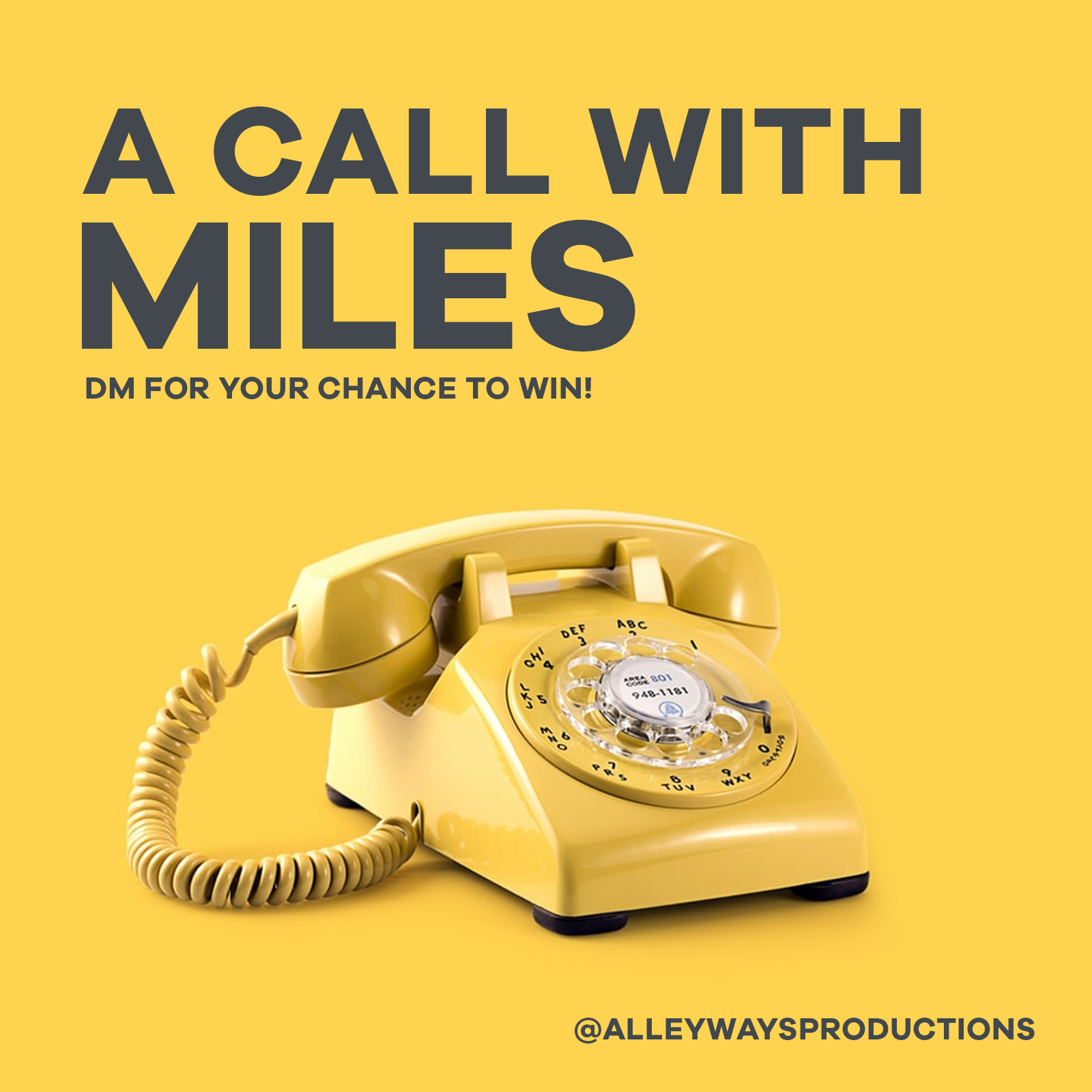 A couple of weeks ago we offered you a chance to win a phone conversation with Miles Burton Reeves. Our Instagram inbox (@alleywaysproductions) got flooded with your answers. We made sure we called every single winner and wanted to share with you some bits of our favourite calls. And although the Miles's part was pre-recorded we had some pretty heart-warming conversations, and a very special one right at the end.
Thanks for everyone who wrote to us and well done to all our winners. Stay healthy, stay sane.
For more immersive audio to keep you distracted during these weird times, as well as behind the scenes content follow us on Instagram @alleywaysproductions or on Twitter @alleyways_pod. If you like what we do, please rate us and share this podcasts with everyone you know.